Verizon unlikely to go ahead with partnership with Huawei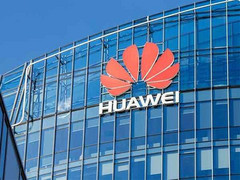 AT&T backed out of a deal with Huawei last month, one that was supposed to see the carrier sell the company's smartphones in the US. The company was said to have set its sights on a deal with Verizon but that also looks to be dead in the water.
Huawei has been in the headlines for a while now. Towards the end of 2017, the company heavily touted its entry into the US. A deal with AT&T that would see the carrier sell the company's smartphones in the US was expected but that deal broke down, leading to the famous speech by Huawei's CEO, Richard Yu, at CES. Apparently, the company shifted its focus to working towards a deal with Verizon but even that may just be a pipe dream now, as the telecommunications giant is also said to be set pull out of the deal.
According to the report, much like the case with AT&T, Verizon's refusal to close the deal is due to pressure by the US government. The government is said to be leery of Huawei's ties with the Chinese upper echelon and believes introducing Huawei smartphones into the US could lead to a potential privacy breach.
What this means is that Huawei smartphones will likely not be sold under any carriers in the US for a while. The company already sells its smartphones, unlocked, through multiple retail outlets, and it's likely to stay that way.