Two 5.5-inch iPhone models coming in 2017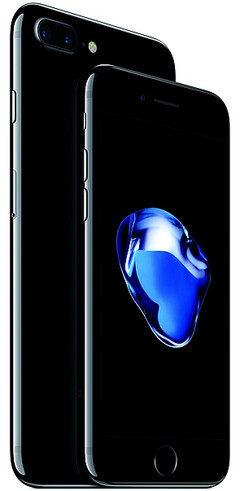 According to a KGI Securities analyst, Apple is planning to add three new iPhone models in 2017 - one with a 4.7-inch display, the other two being 5.5-inch variants. One of the larger models will feature an LCD touchscreen, while the premium variant will become the first iPhone to use the OLED display technology.
Although most smartphone makers, including the larger Chinese local brands, use displays with the OLED technology, Apple still has no handset that features it on the market. However, this is expected to change next year, when the Cupertino-based giant should revamp its smartphone lineup with no less than three devices.
According to KGI Securities analyst Ming-Chi Kuo, Apple plans to launch two 5.5-inch iPhone handsets, as well as one 4.7-inch variant. The 5.5-inch iPhone 8 units are expected to feature a dual camera setup similar to the one currently used for the iPhone 7 Plus. On the other hand, one will have a traditional LCD touchscreen, while the high-end variant is expected to become the first iPhone with an OLED display.
In addition to the above, Kuo also mentioned that the 4.7-inch iPhone 8 would only feature a single camera on the back, as well as an LCD display. Sadly, he has no information about the release date of these upcoming handsets yet.