Apple iPhone 8: Sharp's president confirmed switch to OLED panels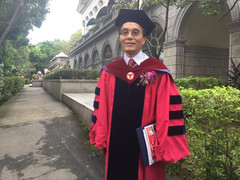 Sharp's president Tau Jeng-wu recently affirmed Apple's switch to OLED panels for their next generation iPhone in a speech held before students at Tatung university in Tapei. Apple is said to release at least one iPhone 8 model with curved OLED screen next year.
Nikkei Asian Review recently wrote about a speech held by Sharp's president Tau Jeng-wu during an event at Tatung university in Taipei, Taiwan. During that speech the president, who is also one of the executives at Foxconn, mentioned, that "the iPhone has been evolving and is now switching from LTPS to OLED panels". He also mentioned, that he is not sure, if the new iPhones with OLED panel will be a success but that Apple has to walk down this path and transform itself or there will not be any innovation.
After the speech he told reporters, that Sharp is building an OLED facility in Japan at the moment and that they could build OLED panels in the US as well, if there was demand for it. Nikkei wrote earlier, that Apple is currently developing three different iPhone 8 versions for next year but only the top model is said to come with a curved OLED screen similar to a Samsung Galaxy S7 edge. Foxconn is also said to be developing wireless charging modules for Apple.