The new Meizu Note 9 is coming, Snapdragon 6150 and 48 MP camera in tow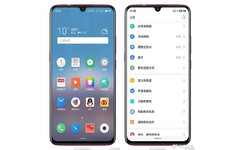 Meizu's CEO, Jack Wong, has teased the pending launch of a new device, the Meizu Note 9. The Note 9 will be powered by the yet unreleased Snapdragon 6150—likely to be called the Snapdragon 655—and will feature a 48 MP camera sensor.
Meizu CEO Jack Wong has teased a new device that could be set to canter right out of the company's stables soon. The device, the Meizu Note 9, will be a direct successor to the Meizu Note 8 that was launched a couple of months ago, and is billed to offer a package more impressive than its predecessor did.
According to Wong's Weibo teaser, the Note 9 will be powered by a Snapdragon 6150. No such chipset exists yet. Qualcomm's Snapdragon 6xx series has become rather convoluted over the past year, and the Snapdragon 6150 will likely make things worse. Considering the fact that the Snapdragon 855 was named "SD 8150" in internal documents, it's likely that the SoC on the Note 9 will be an all-new Snapdragon 655. It's said to be built on an 11nm manufacturing node.
The Note 9 is also said to feature a 48 MP sensor, which could be Sony's IMX586 or Samsung's Isocell Bright GM1. We're leaning towards the former. In any case, Meizu phones have a reputation for great camera performance—which usually goes unnoticed by the western media—and we don't expect the Note 9 to be any different.
We'll be sure to keep you updated on this.