The backlash against PlayStation 5 tipster Dusk Golem says more about the toxic "console war" mentality than about the PlayStation 5 or Xbox Series X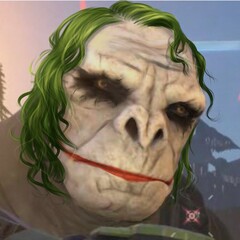 Views, thoughts, and opinions expressed in the text belong solely to the author.
Dusk Golem, a former moderator on the ResetEra forums, and an insider who's reliably delivered detailed information on the state of Capcom's Resident Evil Village, recently penned a long Twitter thread about what he described as "internet ostracism." The thread comes in the aftermath of a turbulent week for the tipster.
On August 8th, Dusk Golem made the surprising claim that current builds of Resident Evil Village struggled to run at 1080p/60 FPS on the PlayStation 5, contrasting PlayStation 5 performance with the smoother state of affairs on the Xbox Series X. And following reports by Jeff Grubb that many third-party developers are having trouble dealing with variable clock frequency on the PlayStation 5's GPU, Dusk Golem went on to say that a number of titles might end up running at "fake 4K" on Sony's console.
Unsurprisingly, this triggered an avalanche of toxic comments across Twitter, Reddit, NeoGAF, and other platforms, with some posters alleging that Dusk Golem is a "Microsoft slave," others claiming that he made up these claims to garner attention, and yet others opting for more direct personal insults. Following the controversy, ResetEra stripped Dusk Golem of his status as a forum moderator.
The question we're looking at here isn't whether or not Dusk Golem's statements about Resident Evil Village and "fake 4K" on the PlayStation 5 are accurate. It's about how large sections of the community react to what they perceive as "wrong."
Between the legal consequences of breaking NDAs, the risk of losing vital sources, and endangering personal friendships with people working on confidential projects, there's very little any industry insider can do to publicly verify the quality of their info. Consequently, no insider information is ever truly "official" or "verified." This applies equally to those who post the occasional nugget of inside info and to tipsters like Evan Blass who charge real money for access to unverified information and pictures.
It's important to keep in mind that Dusk Golem repeatedly asserted that his statements are based on second-hand information, from people he claims to know who work in the industry. He said this in regard to the "fake 4K" statement as well as his Resident Evil Village claims.
As with any unverified secondhand information on the internet, it's on the reader to take things with a shovelful of salt. There are any number of factors that could affect the veracity of the statement and the liability is not on the tipster: they're not charging for the information and they make no guarantees as to whether or not it's true.
In Dusk Golem's case, a number of statements he's made in the past have proved to be accurate, especially regarding Resident Evil Village. The extent of the information he shared prior to Resident Evil Village's official release, as well as the chunks of intel he's shared afterwords, indicate that he's familiar with someone who's involved with the project.
Taking the statements he's made at face value, a reasonable user would identify them as a limited secondhand perspective, something that may hold true at present but is subject to change. Dusk Golem isn't an arbiter of truth. He's a person who appears to know people working on PlayStation 5 games.
But what about the backlash to his claim that he talked about "fake 4K" because the ninth-gen console discussion was "too [one] sided"? A personal motivation does not necessarily make that statement any more or less valid than what it is: an unverified secondhand account from someone who may be familiar with ninth-gen console devs on a personal level.
It's on the reader and on the community as a whole, to take this bit of info, put it in context with everything else, and draw an independent conclusion. Insiders are just people, and part of the community. Putting insiders like Dusk Golem on pedestals and then pulling them down the moment their (unverified) comments no longer align with the community's equally unverified notions is unhealthy. It implies that, despite the wealth of sources — both official and unofficial — community members aren't able to draw their own conclusions.
If an unverified community source states that PlayStation 5 games might run in "fake 4K," is it that hard to put that statement in the context of what we know about the PlayStation 5's hardware configuration, what we know about the requirements of 4K gaming, and what we've seen from PS5 and Xbox Series X gameplay reveals? Is it that hard to do that and then come to conclusion that, much as it has been for years, "fake 4K," might be a trade off some PlayStation 5 developers might make to deliver a better experience?
It's not Dusk Golem's job to be a source of empirical information about the PlayStation 5. That's Mark Cerny's job. Just like anyone else on the internet who's posting something that isn't hate speech, Dusk Golem has no liability or responsibility for the accuracy of his statements. And, just like anyone else on the internet, he's entitled to opinions about what's fair, what's one-sided, and what isn't.
Crucifying him on a personal level for statements he made that so far have not been disproven, and, to an extent, align with what we know about the PlayStation 5 (that an RX 5700 XT-class GPU will have trouble delivering 4K/60 FPS experiences), doesn't help anyone. And it'll make it less likely that insiders with unofficial contacts publish the tidbits they know in future.
Views, thoughts, and opinions expressed in the text belong solely to the author.