The HTC U11 is finally receiving the Android Pie update, U11+ and U12+ to follow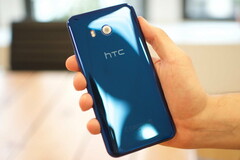 HTC failed to send out the Android Pie update to its devices for a long time but is finally making amends, with the HTC U11 currently receiving the Pie update. The U11+ and U12+ are expected to follow suit in the coming weeks.
We were very vocal about HTC's refusal to provide any of its non-Android One phones with the Pie update, even though some of the devices had been on the market for well over a year. The company responded positively a few weeks ago by giving a concrete rollout timeline for the Pie update, and is now making good on its promise.
The HTC U11 is currently receiving the update to Android Pie, just like the company promised. A late May rollout was promised, and here we are. Just in time. The U11 was launched two years ago on Android Nougat and received the update to Android Oreo. This will be the second major update it gets and we don't expect it to see much in the way of official software support after this.