The Google Pixel 2 XL got lazy after the latest update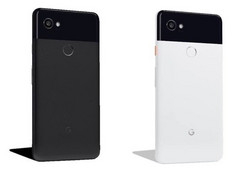 According to multiple user reports, the patch for the Google Pixel 2 XL that was issued two days ago made this flagship device slower when waking up from the sleep mode via both the power button and the fingerprint reader. Fortunately, it seems that no other Pixel or Nexus device has been affected by this bug.
Released back in October 2017, the Google Pixel 2 XL is still a capable flagship for those who enjoy using handsets with a large display and excellent mobile photography performance, not to mention the fast updates. Sadly, being a Google device does not mean the Pixel 2 XL is safe from bugs as proven by the problems encountered by some users who applied the software patch that was released earlier this week.
Two days ago, Google released the first patch of the month for the Pixel 2 XL. Unfortunately, more users who updated their handsets turned to Reddit and Google's issue tracker to share their problems with the world. According to these users, the freshly updated Pixel 2 XL needs "an extra second" to unlock, no matter the method used to wake it up.
The update plagued with this problem is dated June 5th, and its build number is OPM2.171026.006.C1. If you still have not updated your Pixel 2 XL yet, you might want to skip it. If you did, maybe you would like to share your experience with us in the comments. Are there any other bugs that you noticed?