Pixel 2/XL running warm, draining batteries after February security patch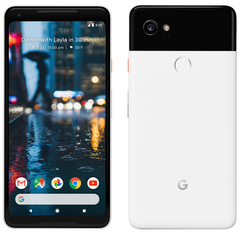 Google's flagship handsets, the Pixel 2 and Pixel 2 XL, have been hit by more software bugs. This time, users are reporting overheating issues and poor battery life following the February security patch.
The Google Pixel 2 and Pixel 2 XL have had more than their fair share of software and hardware issues since launching late last year. Now, users are reporting more bugs after installing the February security update. Owners of both the 5-inch and 5-5-inch flagship Google handsets are reporting that their phones are running warm and that they are also noticing dramatic decreases in battery life.
Users on both Reddit and the Pixel User Community forum have been complaining of the issues, although it seems to vary in effect. Apparently, the problem can come to the fore when the handsets are in standby, but it can also rear its head when doing basic tasks including surfing the web or checking email. The issues are even apparent when running in safe mode, suggesting that it is almost certainly related to OS, rather than a rogue app.
Although receiving very positive reviews on release, users have complained about a litany of issues affecting either the Pixel 2 or the Pixel 2 XL, and sometimes both, as in this instance. Issues raised include earlier than expected screen burn in, poor color saturation, off-angle blue tint, clicking sounds from the speakers and other software bugs. Google responded to the initial wave of concerns by extending warranties from one year to two years.