Pixel 2 Visual Core finally gets enabled with latest update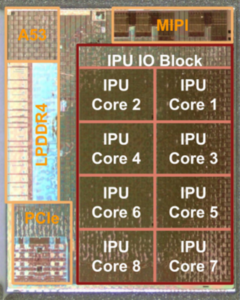 An update for Pixel 2 and Pixel 2 XL rolling out now finally enables the Pixel 2 Visual Core that has remained dormant since launch. The activation should reduce the load on the CPU, while also helping to boost processing performance and reduce battery consumption simultaneously.
Google is finally rolling out an update to Pixel 2 and Pixel 2 XL owners that will activate a previously dormant piece of silicon embedded on its Qualcomm Snapdragon 835 SoC. Custom-designed by Google with the help of Intel, the Pixel 2 Visual Core uses machine learning algorithms to accelerate HDR+ image processing. Although HDR+ has previously been enabled on the Pixel 2s using the CPU, the new approach offloads the processing to the Visual Core.
Google, like Samsung and Huawei, have been looking on enviously in recent years as Apple delivered features that were only possible on an iPhone thanks to its custom Apple A-series chips and other processing units. The Pixel 2 Visual Core marks the first step Google has taken to create its own silicon to gain a competitive advantage. Both Samsung and Huawei have also taken steps in this direction with their custom ARM-based Exynos and Kirin chips, respectively.
In addition to offloading processing tasks from the Snapdragon CPU, the Pixel 2 Visual Core also uses much less power to run the HDR+ algorithms, which should help with both multitasking and battery life. Another update to Pixel 2 owners coming this month will also add AR sticker with a winter theme in time for the Winter Olympics.