Supermicro to carry out internal review in Chinese spy chip case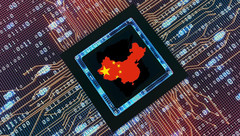 Supermicro has sent out a letter to its customers to reassure them that the tech company will be carrying out a thorough internal review of its hardware in regard to allegations made by a Bloomberg article. The news item argued that products from Supermicro had been compromised by tiny spy chips, supposedly planted by Chinese intelligence officers.
One of the main companies mentioned in the Bloomberg article "The Big Hack: How China Used a Tiny Chip to Infiltrate U.S. Companies" has officially stated that it will be holding its own internal review to calm any concerns over the allegations that have been made. The news piece stated that servers assembled by Supermicro had been found with miniscule chips secretly installed on the motherboards, which likely pointed to a large-scale espionage attempt by one or more Chinese agencies.
A number of organizations and companies have publicly criticized or downplayed the content of the Bloomberg article; Tim Cook of Apple has even insisted that the company retracts the piece. Security agencies in the US and UK have stated that there was no reason to suspect that Chinese spies had managed to plant the so-called spy chips in the hardware. Supermicro has already posted a statement refuting Bloomberg's claims; the company has now decided to go a step further by carrying out this investigation.
Bloomberg is standing by the article, regardless of the responses made by officials from Amazon, Apple, and even the U.S. Department of Homeland Security. It will be interesting to see what statement Supermicro will issue once its review has been completed. The most likely outcome is a status quo in the situation, but if evidence is found of Chinese tampering with Supermicro's hardware, the whole affair will undoubtedly escalate.