Researchers create flexible salt-based batteries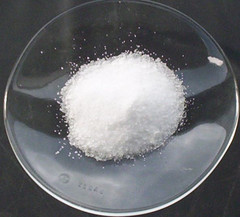 A team of researchers have been experimenting with various sodium-based solutions to replace lithium-ion batteries with significant success. Sodium-ion batteries (SIBs) would be advantageous as they would not require as many safeguards due to the more benign nature of sodium versus lithium.
The team tested three types of electrolytes: Sodium sulfate, saline, and cell-culture medium. The compounds were chosen for their lack of corrosive or toxic properties meaning leakage would not be as much of a problem as it is for Li-ion batteries (it is because of the issues Li-ion leakage causes that current batteries have thick casing and, as such, are generally inflexible). According to the results, the research team's SIBs showed "excellent electrochemical performance" and maintained a high degree of flexibility.
Two designs were tested, including a circular "belt" shape and a nanotube for biological implantation. The circular belt-like design showed the most promise, exhibiting a high level of competitiveness with similarly sized Li-ion batteries. The nanotube SIB, on the other hand, did not do so well for power generation — yet it suggested interesting implementations for medical usage: the nanotubes were found to increase the conversion of oxygen into hydroxide ions, deoxygenating the area. Co-author Yonggang Wang suggested that the deoxygenating property of the nanotube SIB could hypothetically prove useful in fighting cancer by changing cellular pH levels.