PC makers continue to eat into Mac's dwindling market share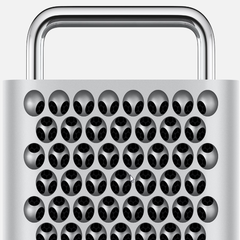 Market research estimates by Gartner and IDC indicate that Apple's share of the PC market continues to decline. With a 7.5 percent share as of Q4 2019, Apple remains the world's 4th largest PC seller. However, it is outsold significantly by market leaders Lenovo, HP, and Dell.
Despite eye-searing prices and a new kitchen-friendly Mac Pro design, Apple's share of the PC market continues to shrink, per a Gartner market research study. According to Gartner, the Mac maker registered a 3 percent decline in year-on-year shipments between Q4 2018 and Q4 2019, even as competitors like Dell registered double-digit growth. The Gartner study indicates that Lenovo and HP, both with market shares in excess of 22 percent, lead the pack by a significant margin. Dell has a sizeable 17.2 percent share, too. Meanwhile, Apple, Asus, and Acer languish in the single-digits.
As has been the case for quite some time now, Apple's profits will continue to depend overwhelmingly on iPhone sales. However, these numbers don't look at profitability per unit. Apple's Mac and MacBook profit margins are remarkably high, which offsets the lower volume of units sold to a significant degree.
What's the path forward for Apple in the PC market? Earlier rumors indicated that the company might release a gaming-oriented Mac this year. We wouldn't expect anything in the budget and midrange segments, however, to compete with Lenovo and HP on raw volume.