Opinion: Sony has made the right decision postponing the PS5 event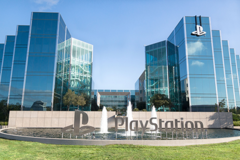 Views, thoughts, and opinions expressed in the text belong solely to the author.
Sony has chosen to postpone the June 4 PS5 event on the grounds that there are more important things going on in the world at present that deserve more attention. A post made on the official PlayStation Twitter account attracted over 12,000 replies in barely three hours, and while a lot of the comments that were being made on social media were supportive about the Japanese company's decision, there were also plenty of commentators that were struggling to comprehend why Sony would postpone the PS5 game reveal event at this time.
The death of George Floyd and the aftermath of the incident have developed into a conflagration that is threatening to engulf elements of the US social infrastructure, and it has had further effects around the globe too. However, the social and racial issues surrounding the incident are better investigated elsewhere, as this opinion item is focused on Sony's choice regarding the PS5. There are those who feel that Sony's move is purely based on crass materialism and even an insidious marketing ploy, after all, surely it's vital that "PS5" rather than "George Floyd" or "BlackLivesMatter" is the phrase that is trending the most on social media on June 4?
But this is the excuse that those who don't really care about what's happening will construct just to justify their selfishness. Is a reveal of some PS5 games really more important than people getting killed or injured? Of course it is not. So then the argument of "why didn't companies do this when x happened in y?" starts raising its head more frequently. Unfortunately, there is no simple direct answer to this problematic question, but a company the size of Sony is at least trying to show some solidarity with those who have suffered at this particular time of upheaval. Microsoft, Dell, and Google are just a few of the other tech companies that have been making statements in a similar vein to the one Sony has now made.

Tech journalists and game industry insiders have come out in overwhelming support of Sony's decision and fans should try to look at the positive side of the PS5 event postponement. The powers that be need to be dealing with the controversy that is currently dismantling the US rather than waiting for another huge media event to come along and conveniently sweep the issue under the carpet. Posts from Sony and PlayStation about the PS5 have frequently been met by huge reactions, so it's obvious that the PS5 game reveal event would have also attracted a lot of attention. Sony simply does not want to take that attention away from more pressing and disturbing matters.
PS5 fans have the right to feel sad or disappointed with Sony's decision, but they should also feel satisfied that the company they are planning on giving their hard-earned money to actually has social awareness and a sort of collective conscience. The PS5 reveal event will still happen, at the right time, and it will be just as exciting and incredible at that future date as it would have been on June 4 – and maybe even more so. A fan might not fully understand the reasons behind the decision or entirely agree with them, but if they respond with selfish dismay or unmindful rhetoric as sampled in the comments shown below, then it demonstrates that all that matters to them is their own life.
Views, thoughts, and opinions expressed in the text belong solely to the author.