OnePlus Nord N20: 5 flagship-killing features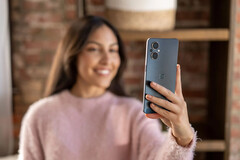 The choices and comments made on this list belong solely to the author.
1. Fast charging
OnePlus is well known for its rapid charging solutions across its smartphone lineup and the OnePlus N20 is no exception. Packing in a solid 4,500-mAh battery and equipped with 33 W fast charging, the N20 features the kind of charging speeds that owners of high-end flagships dream of.
2. Always-on display
Yet another helpful and forward-thinking feature that sets the N20 apart from flagships like the iPhone, is the inclusion of an always-on screen.
Allowing users to quickly glance at the time, or view notifications without fully waking the device, not only conserves device power but it also saves time. Always-on displays are ideal for productivity pros or heavy social media users who receive many notifications throughout the day.
3. Expandable storage
The OnePlus N20 resurrects a future-proofing measure valued by Android phone users of yore, most notably the Samsung Galaxy lineup, by enabling expandable microSD storage up to 512 GB. Samsung left a sour taste in the mouths of many of its users when it sunset expandable storage first on the Galaxy S6, and then again on the Galaxy S21.
4. Expansive screen
Coming in larger than most flagships, including the iPhone 13, and on par with the Google Pixel 6 at 6.43 inches, the AMOLED display on the OnePlus N20 is not to be underestimated. In what is most definitely a cost-saving measure, OnePlus decided against offering 120 Hz refresh rate technology instead opting in favor of a standard 60 Hz refresh rate.
This decision is interesting given that the N20 is powered by the Qualcomm Snapdragon 695, which supports FHD+ displays with up to 120-Hz refresh rates.
5. 5G connectivity
The 5G revolution has officially picked up speed, aging beyond its infancy and into an age where many budget and midrange smartphones now come with the technology as standard. The Snapdragon 695 SoC inside the OnePlus N20 includes the X51 5G radio enabling up to 2.5 Gbits download speeds.
The lack of support for mmWave technology and the 6 nm architecture of the chip allows for relatively impressive power-saving efficiency that can translate into respectable battery life.
Self-proclaimed coffee connoisseur and tech enthusiast Brahm Shank is captivated by the impact of consumer tech: "It's profoundly moving when people discover that the phone in their pocket or the tiny computer on their wrist has the power to enrich their lives in ways they never imagined." Apple, Inc. and its unique position at the intersection of technology and the creative arts, resonates deeply with Brahm and his passion for helping people unleash their potential using technology. Over the years, Brahm has held various podcasts - including famed technologist David Pogue of The New York Times on topics such as Big Tech and digital wellness.