Multiple Android 12 ROMs available for the four-year-old Xiaomi Mi A1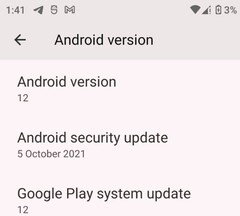 Views, thoughts, and opinions expressed in the text belong solely to the author.
Although it is very likely that most Xiaomi Mi A1 smartphones that were sold in the first year after the introduction of this handset are now dead and gone or are no longer used as daily drivers, many of them still have a life. In terms of software, that life ended with Android 9 Pie and, sadly, there are no more security patches, either. On the other hand, the community-driven ROMs keep coming.
Speaking for myself, I dropped the Xiaomi Mi A1 about a year ago, when I acquired the Xiaomi Mi 10T Pro. However, I got back to it more than just once to try out various Android 10 and Android 11-based ROMs. My 10yo daughter has been using (and abusing) it daily for about six months and, after a few tries, we concluded that Android 10-based Lineage OS 17.1 is the best choice for her. Unlike the Android 11-based ROMs we tried before, this one never crashed and she was able to customize it to her liking without breaking a sweat. Security-wise, the system can be updated via OTA and it gets two patches per month. What else can anyone wish from a mid-range, four-year-old handset?
The answer to the question above is "Android 12, of course" and it seems like the jump might be worth it. I haven't tried any Android 12 ROMs on that handset yet, but there are at least three candidates available right now:
PixelExperience - In beta stage for now, with GApps included, November 2021 security patch, but multiple users are reporting non-working gestures, hardware buttons not lighting up and sometimes not even working, VoLTE problems, and more.
ArrowOS - Another beta ROM, available with or without GApps included, roughly the same issues as above.
AOSP - A stable ROM, available with GApps included, but still apparently plagued by gesture issues.
Other ROMs will hopefully follow in the coming weeks, but I think that more adventurous ones should go ahead and give a chance to those above. Speaking for myself, I think I will wait at least for ArrowOS and PixelExperience to get the "stable" label, and then I'll get to try them out. However, if you already ran Android 12 on your Xiaomi Mi A1, feel free to hit the comments section and share your experience with the rest of us.
Views, thoughts, and opinions expressed in the text belong solely to the author.
In my early school days, I hated writing and having to make up stories. A decade later, I started to enjoy it. Since then, I published a few offline articles and then I moved to the online space, where I contributed to major websites that are still present online as of 2021 such as Softpedia, Brothersoft, Download3000, but I also wrote for multiple blogs that have disappeared over the years. I've been riding with the Notebookcheck crew since 2013 and I am not planning to leave it anytime soon. In love with good mechanical keyboards, vinyl and tape sound, but also smartphones, streaming services, and digital art.