Moto G6 and G6 Plus retail listings show up before the official launch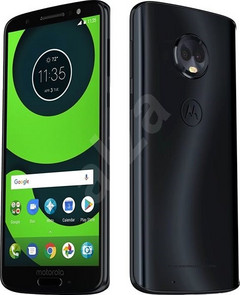 Although the official launch might still be a week or two ahead of us, a Hungarian online store has just published the product pages for the Moto G6 and G6 Plus, revealing all the details. According to it, both handsets feature a Qualcomm Snapdragon processor, 64 GB internal storage, and a main camera that combines a 12 MP sensor and a 5 MP one.
Since we bumped into Lenovo's upcoming Moto G6 lineup quite frequently over the last few months, today's piece of news might not bring anything new for those who followed the rumors and leaks so far. However, since now we're talking about retail listings that have been up for more than just a few hours without being taken down, it is very likely for the official launch to be just a few days away.
According to the product pages published by Alza.hu, the Moto G6 and G6 Plus share quite a few essential features: 64 GB internal storage and microSD support up to 256 GB, 16 MP front camera, dual camera setup on the back with 12 MP + 5 MP sensors, dual-SIM support, 3.5 mm audio jack, front-mounted fingerprint reader, Bluetooth 5.0, NFC, 4G LTE, Android 8.0 Oreo. Now, this is what sets them apart:
Motorola Moto G6: Qualcomm Snapdragon 450 processor, 5.7-inch IPS display with 2,160 x 1,080 pixels, 4 GB RAM, 3,000 mAh embedded battery
Motorola Moto G6 Plus: Qualcomm Snapdragon 630 processor, 5.93-inch IPS display with 2,160 x 1,080 pixels, 6 GB RAM, 3,200 mAh embedded battery
Sadly, there is no price or launch date to talk about yet, but we should hear more about the upcoming Moto G6 family in early April, so stay tuned for all the official stuff.