Microsoft to reach US$1 trillion market cap by 2020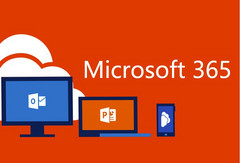 Microsoft's share price is expected to reach US$109 by 2020, leading to a market cap of over US$1 trillion. Surprisingly enough, Windows and Xbox will not be the main revenue generators, Microsoft relying instead on the 365 cloud computing platform and the Azure Stack solution.
Ever since Satya Nadella became CEO of Microsoft, the company's share price has been steadily rising, from just under US$40 to around US$84 today, bringing the market capitalization figures to almost US$650 billion. The only time when Microsoft had a market cap so high was back in the Windows '98 era that lead to the Y2K rush. Analysts at Evercore ISI believe that this upward trend could lead to a market cap of US$1 trillion by 2020, but this would not be attributed to steady growth coming from the Windows 10 OS or the Xbox One console. It seems that Microsoft has been focusing more on its Cloud computing platform in the past few years, offering an enticing application bundle with the Microsoft 365 business and enterprise solution. The main market cap growth for the next years is projected to be coming mainly from this unified cloud platform, especially due to Microsoft's push of the Office suite to front-line workers and the education market.

The analysts from Evercore expect "Microsoft 365 to win incremental share over time due to its ease of integration with the broader Office productivity platform and enterprise customers' proclivity to buy a 'suite' of products vs. best of breed solutions, especially in the SMB market where IT resources are scarce." The Office 365 platform alone could generate over US$26.86 billion in revenue for the 2021 fiscal year. Another profitable platform is believed to be the Azure Stack, which would generate revenues of US$22.19 billion by 2021.

Previous estimations for Microsoft share price for 2020 were nearing US$93, but based on these new projections, the analysts at Evercore ISI upped the target share price to US$106.