Microsoft's February patches coming next month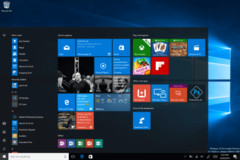 As strange as it may sound, Microsoft has decided to hold the release of February's patch Tuesday updates until March 14. The company's officials who confirmed this did not provide any detailed information for the delay, only mentioning "a last minute issue."
Those who thought something is wrong with their Windows activation will be eased to find out that Microsoft is the culprit for the delay of this month's Tuesday patches. This has not happened so far, but this month's security update is scheduled to arrive on March 14.
According to a recent blog post by Microsoft's TechNet team, who failed to release any details on this matter in the first place, "This month, we discovered a last minute issue that could impact some customers and was not resolved in time for our planned updates today."
The Redmond giant was supposed to patch a SMB-related zero-day flaw this month, so Windows devices will be vulnerable to attacks via Microsoft's file sharing protocol until mid-March. Remains to see if this will lead to large-scale attacks or not. For now, Microsoft revealed the updates will arrive "as part of the planned March Update Tuesday, March 14, 2017." If any other delay occurs in the meantime, we will get back to this topic, so stay tuned.