Laptops and tablets are banned by the US and UK on various flights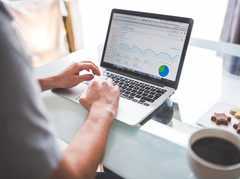 First the US, now the UK. A US ban on carry-on consumer electronics larger than a cellphone, such as laptops, tablets, and e-readers, has been expanded to include UK flights. The ban covers flights to and from airports in several Muslim-majority countries.
Working For Notebookcheck
Are you a techie who knows how to write? Then join our Team! Especially English native speakers welcome!
Currently wanted:
News and Editorial Editor - Details here

If you travel frequently with a laptop or tablet, you might want to adjust your plans, at least for the time being. First the United States and now the United Kingdom have ordered a ban on all carry-on consumer electronics larger than a cellphone—medical devices are the only exemption—from flights to and from several Muslim-majority countries. This means that passengers will not be allowed to use their devices during flight. Instead, the devices will have to checked into luggage before boarding.
The ban is immediate, and includes the following types of devices: laptops, tablets, e-readers, cameras, handheld gaming consoles, and portable DVD players. Smartphones are considered cellphones and are exempt. The ban affects various airports in the following countries: Egypt, Turkey, Kuwait, Qatar, Morocco, Jordan, Saudi Arabia, and the United Arab Emirates. Turkey and the UAE are the countries on that list most frequently visited by American and British tourists and business people.
The ban is unrelated to a Trump executive order barring US entry to citizens of various Muslim-majority countries, according to a Department of Homeland Security (DHS) spokesperson. Instead, it comes due to unspecified intelligence information, which was shared with the UK and informed their decision to also impose a ban.
According to DHS, the ban will "remain in place until the threat changes," which essentially makes it last indefinitely.