Intel's upcoming LGA 4677 platform to support PCIe 5.0 and DDR5 for 10 nm+++ and 7 nm CPUs, launching 2021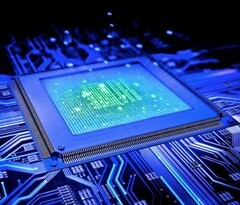 The LGA 4677 platform will add support for PCIe 5.0 and 8-channel DDR5 RAM for the upcoming 10 nm+++ Sapphire Rapids and 7 nm Granite Rapids server-grade Xeon CPUs, which are supposed to compete with AMD's EPYC Milan and Genoa processors. The first 7 nm server CPUs from Intel are expected to launch in 2022, so desktop-grade CPUs supporting those new features will be released later on.
From what we have seen thus far, the new gen 10 CPUs from Intel are more of "the same ol'," bringing just a few new features and not that impressive performance boosts over the previous generation. Intel's upcoming desktop 10 nm CPUs arriving next year are said to finally bring support for PCIe 4.0, but that might be a bit too late, since AMD already provides support for the new standard on the X570 platform and PCIe 5.0 is to be introduced in late 2020. The true generation leap is apparently scheduled to happen in 2021, when Intel plans to introduce a new socket called LGA 4677.

According to Kazuki Kasahara from PC Watch, the LGA 4677 socket will replace the LGA 4189 one forserver-grade Xeon CPUs. The new platform is also codenamed Eagle Stram and is designed to support 10 nm+++ Sapphire Rapids and 7 nm Granite Rapids CPUs. The schematics provided by Twitter user momomo_us show a much larger socket due to the additional pins, while the different mounting structure will most likely make the current Xeon CPUs incompatible with the Eagle Stream platform.

As for the new features introduced by the LGA 4677 platform, Intel intends to integrate PCIe 5.0 and 8-channel DDR5 RAM support for the future 10 nm+++ Xeon CPUs in order to outpace AMD's EPYC models that could remain stuck with PCIe 4.0, at least for 2021. Later, in 2022, Intel plans to launch its first 7 nm CPUs, which should improve upon the Foveros 3D stacking architecture, allowing the integration of more powerful Xe iGPUs.