Intel Core i9 7980XE CPU annihilates AMD's Threadripper in latest leaked benchmarks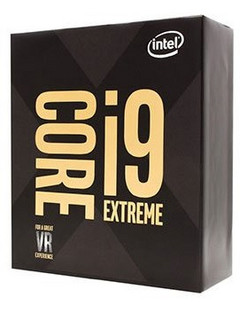 The i9 7980XE CPU manages to keep a 30% lead against AMD's Threadripper 1950X throughout synthetic and gaming benchmarks. The Intel CPU has 2 more cores that yield 4 more threads, so it's not really that surprising it performs better, but is the US1000 price difference really worth it?
AMD's Threadripper 1950X is currently the fastest desktop CPU on the market, but Intel is almost ready to unleash the counterattack through the Core i9 7980XE Skylake X processor, which is expected to hit the market next week. The same South Korean who leaked some initial i9 7980XE performance results around three weeks ago, have recently revealed more detailed benchmark results on the Coolenjoy.net forums, even though the Intel NDA is still in place. The guys over at Videocardz.com went ahead and translated the results, so we now know the i9 7980XE CPU is going to be the new king.

Of course, Intel's processor is almost US$1,000 more expensive than the TR 1950X, but this most certainly will not stop enthusiast gamers from choosing Intel over AMD. The i9 7980XE also integrates two additional cores that yield 4 more threads, so some performance gains were to be expected.

The South Korean testers used a variety of benchmarks, not just the usual CineBench R15 and 3D Mark:
• In wPrime 2.10, the i9 7980XE is ~30% faster than the TR 1950X
• In CPU-Z, the Intel CPU is ~20% faster than the AMD processor
• In CineBench R15, the Intel outperforms the AMD by ~37% in multi-thread mode
• In 7-zip, the performance gain is ~30%
• In 3D Mark Fire Strike, Intel has a 17% lead
• In Player Unknown's Battlegrounds 2560 x 1440, Intel keeps the 30% lead when paired with a GeForce GTX Titan Xp

So the i9 7980XE shows a solid 30% lead against AMD's TR 1950X, but the price difference is clearly not helping Intel sell more chips. The 8th generation CPUs from Intel launching next year are expected to help close the price gap and hopefully offer similar performance.