I believe in ray tracing, but I do not believe in Nvidia's RTX 3000-series GPUs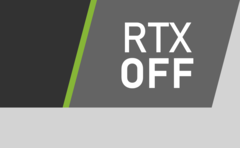 Views, thoughts, and opinions expressed in the text belong solely to the author.
Yesterday I watched one of the most bizarre, yet strangely captivating, live-streams on YouTube. I bore witness to an unfolding drama involving a couple of famous and dearly beloved content creators on the aforementioned video-hosting platform, namely Linus Sebastian of Linus Tech Tips fame and Hardware Unboxed's Steven Walton.
It all revolved around Nvidia, or, to be more precise, around Nvidia's decision to basically cut ties with Hardware Unboxed over its supposed disparagement of Nvidia's crowning achievement: hardware-accelerated ray tracing.

But that is what this article is not going to be focused on. No, there is another story to be told here. A story about underwhelming ray tracing implementations as in Dirt 5 and Call of Duty: Black Ops Cold War and subpar rasterisation and RTX performance as in the RTX 3000-series GPUs.
I shall try to tell this story as concisely as I can, because you can watch—and I recommend you do—Linus Sebastian's highly emotive and informative live-stream titled NVIDIA might ACTUALLY be EVIL... to learn more about this particular controversy.

With that out of the way, I shall get straight to it. Here is why I believe in the spectacular RTX future, but not in the RTX 3000-series GPUs.

Ultimately, it all has to do with one's lived experiences. I was really excited about the RTX 3000-series GPUs, because I am a big believer in the future, in which ray tracing reigns supreme. I can imagine a world, in which video games tell profound, meaningful and universal stories of tragedy and triumph that are made ever more realistic and gut-wrenchingly impactful through the use of real-time ray tracing. This technology holds the promise of providing us with truly photorealistic game worlds that bring the stories that authors have to tell to life. Right now, all games are plagued by immersion-breaking graphical bugs, which are nearly impossible to fix through rasterisation alone. Just think of screen space reflection clipping for instance, or inaccurate ambient occlusion. All of these immersion-breaking issues can eventually be fixed with the help of real-time ray tracing. When I try to look into the future, I see ray tracing, because I see the promise it holds, and therefore I believe in it.

However, what I do not believe is that Nvidia's RTX 3000-series GPUs will be a meaningful part of that future, and I have a few reasons to believe that.

The first one has to do with the fact that my very own RTX 2060 (mobile) is simply not capable of using any ray-tracing effects in any modern title. Yes, technically, I can turn RTX on, but practically I cannot, and that is a very important distinction to consider. So, technically, yes, you will be able to switch real-time ray tracing on in the future RTX titles with a 3000-series card, but in practice that might result in unplayable frame rates or severely compromised visuals due to low resolutions, at which playable frame rates with RTX on can be achieved. So, practically, no, in all likelihood you will not be able to enjoy real-time ray tracing in future titles, because of practical considerations such as super low frame rates and/or resolutions. Granted, this will still be an RTX experience, but like Cyberpunk 2077 on a base PS4, it will not be a truly enjoyable one.
My second reason has to do with the two latest ray tracing-enabled titles: CoD: Black Ops Cold War and Dirt 5. Both of these have rather underwhelming ray tracing implementations. Now, the latter game is an AMD-sponsored title, which is why I can excuse the underwhelming RT effects, but CoD: Black Ops Cold War is not and it tries to fully embrace ray tracing, with underwhelming results, unfortunately. This gives me pause, especially because there are still only four RTX titles that I have personally played that seem to offer good RTX implementations. These are the following: Control, Cyberpunk 2077, Battlefield 5 and Watch Dogs: Legion. But what all of these titles have in common is that all of them tank the frame rates with RTX on, while less demanding RTX titles provide only a modest visual uplift. This is why certain individuals might feel underwhelmed by what ray tracing has to offer.

And the third reason why I have very little faith in the RTX 3000-series GPUs is that they provide only very modest efficiency gains in RTX workloads when compared to the RTX 2000-series GPUs. There was no revelatory leap in efficiency between the RTX 3000-series cards and the RTX 2000-series GPUs, which is a bit concerning, given the fact that the high-end 3000-series cards are drawing more than 300 watts of power. We cannot push the power consumption higher and higher and higher. There are hard limits there, which have to do with practicality. This was to me the most underwhelming part of the RTX 3000-series cards and why I decided not to get one.

So to summarise, the reason why I do not believe in the RTX 3000-series GPUs is that they offer neither enough rasterisation performance nor enough RTX performance to run very demanding ray-tracing-focused titles of the next 3 to 5 years. They are struggling in Cyberpunk 2077 and Watch Dogs: Legion now, which is why it is very hard to imagine these GPUs being able to take full advantage of the RTX titles of the future.
Nvidia made a few missteps here, which made ray tracing seem a lot less impressive than I know it can be. Ray tracing in combination with physically based materials is one hell of a way to make imagined worlds feel as real as they can. It is a necessary step on the road to the uncanny valley. Ray tracing is the only way for us to get there that I can currently see.
Now, there are a few things that Nvidia can do to put doubts about ray tracing to bed once and for all. First, it needs to produce much more powerful and energy-efficient RTX GPUs, which will be able to provide high frame rates that PC gamers crave even with RTX on. Second, Nvidia needs to make a public commitment to sponsor a wide variety of RTX titles in the future. I believe Nvidia has to invest a lot more money in software support than it currently does, so that it can bring ray tracing to a lot more titles quicker. Basically, Nvidia needs to facilitate the adoption of ray tracing by providing more technical support to game developers to properly implement ray tracing features. And finally, Nvidia needs to try to mend fences with Steven Walton from Hardware Unboxed (which it did). I know that Nvidia thinks that Steven Walton is challenging its whole narrative about real-time ray tracing being the future of gaming, but yanking away his access to early sample cards is not going to solve anything. However, doing the two aforementioned things will.