Hyundai might drop combustion engines, but hydrogen cars remain in the cards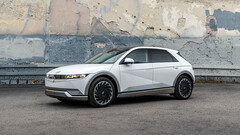 Views, thoughts, and opinions expressed in the text belong solely to the author.
The final of this year looks like a challenging one for Hyundai, as recently revealed by The Korea Economic Daily. In the report, unnamed industry sources claim that the South Korean carmaker has shut down its division in charge of developing combustion engines.
The aforementioned report contains an alleged email that employees have recently received from the company's new R&D chief, Chung-Kook Park, saying "Our own engine development is a great achievement, but we must change the system to create future innovation based on the great asset from the past." although the company has not announced anything yet.
On the other hand, a recent report concerning the end of the company's decision to stop the work on the Genesis hydrogen car, which had been in development for over a year and was scheduled to arrive in 2025, has just been proven false. According to a company spokesperson, "The automaker denies the speculation, claiming its roadmap on next-generation fuel cell development and electrification of Genesis fleet remains intact."
Although the economic uncertainty of the coming year(s) might change the acquisition plans of many potential buyers, I think that it is possible to see Hyundai offering a lineup consisting only of electric-powered vehicles before the arrival of the hydrogen cars. However, it seems that the combustion engine is on the final leg of its centuries-long journey, no matter what some might say.
Do you think that new cars with combustion engines will become extinct before the end of 2040? Sooner? Later? Feel free to hit the comments section and share your thoughts with the rest of us.
Customize and plan the purchase of a new Hyundai vehicle on Amazon
Views, thoughts, and opinions expressed in the text belong solely to the author.