Huawei slashing Mate 9 and Honor 8 prices for Amazon Prime Day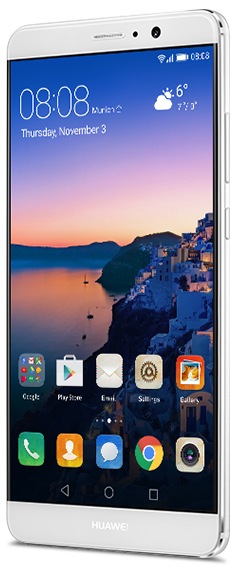 Huawei's current flagship can be had for $150 USD off the original price for a limited time. A total of six other Huawei devices will also be discounted for Amazon Prime users only.
This year's Amazon Prime Day will be a 30-hour long slog of Cyber Monday-like deals starting July 10th at 9 PM EST. To take advantage of the popular online shopping event, Huawei will be discounting a handful of its products by fairly large margins. Many of these models aren't old or unpopular, either, as the Mate 9 and Honor 8 are both included on the list.
Amazon Prime users will be able to grab of the following Huawei devices at discounted rates:
Mate 9 for $450 (25 percent off MSRP)
Honor 8 for $300 (33 percent off MSRP)
MediaPad M2 10.0 for $250 (28 percent off MSRP)
Watch 2 for $90 (30 percent off)
FIT for $70 (46 percent off)
MediaPad M3 8.0 for $250 (16 percent off)
MediaPad T1 7.0 for $80 (20 percent off)
The most notable deal is the Mate 9 for $450 as it regularly retails for $600. The Mate 9 is one of our most favorite smartphones from Huawei despite the controversy earlier this year regarding its internal storage. Notable omission on the above list are the Honor 6X and P10 Plus, though it's entirely possible that these models could also be discounted later in the day.
Huawei has been investing more into the North American smartphone and notebook markets with the launch of the Honor 8 last year and the upcoming launch of the MateBook series.