Huawei: The Kirin 960 processor might be revealed on October 19th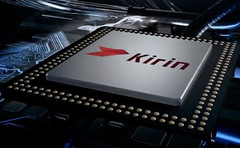 Huawei has sent out invitations for a press event on October 19th. The company did not reveal what product it will show on that day but it is widely believed to be the Kirin 960 processor, successor to last year's Kirin 950.
Oppo is not the only chinese company that will hold a press event on October 19th. Huawei also sent out invitations to gather journalists and show them exciting new technology. It is widely believed that Huawei will be revealing details about the Kirin 960 processor during the event on October 19th. The Kirin 960 will be the successor to last years Kirin 950 and be the first commercially available mobile processor to integrate ARM's Cortex A-73 cores which were introduced during Computex of this year.
The Cortex A-73 will offer better sustained performance while having lower power consumption than last years Cortex A-72 in the Kirin 950. The Kirin 960 will still be built in TSMCs 16 nm process and introduce support for Cat.12 LTE. We expect Huawei to reveal the Mate 9 a few days later on November 3rd in Munich, Germany. The Mate 9 will most likely be the first smartphone to come with the new Kirin 960 processor. Last year, Huawei released both the Kirin 950 and the Mate 8 in November as well.