HP reports Q2 FY18 net revenue of US$14 billion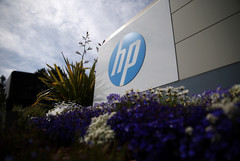 HP has released reports for the fiscal 2018 second quarter results, and it seems to have been a good financial quarter overall for the California-based company. Net revenue was US$14 billion and GAAP net earnings stood at US$1.1 billion. HP's results topped a Wall Street prediction of US$13.57 billion for net revenue.
HP's financial reports for the second quarter of FY18 show net revenue of US$14 billion, up from the same time last year when revenue stood at US$12.4 billion. The computer manufacturer enjoyed year-on-year growth in several areas: GAAP diluted net earnings per share rose by 94%, net cash provided by operating activities was up 131%, and free cash flow enjoyed an impressive growth of 147% (US$0.9 billion in Q2 FY18 compared to US$0.4 billion in 2017).
According to data from IDC, HP is currently the world's largest PC manufacturer, shipping 13.6 million units for the first quarter of 2018 and enjoying 22.6% of the worldwide traditional PC market share. The company's notebook sales were also up for the year but dropped from the total for the first quarter. Notebook revenue was US$5.153 billion for Q2 FY18, down from US$5.595 billion for Q1 FY18 but up from the US$4.493 billion revenue for Q2 FY17.
The current President and CEO of HP Inc., Dion Weisler, made this comment about the better than expected results: "Our sharp focus on innovation, combined with operational excellence and driving profitable growth is paying off."