Google Translate: Now using Neural Machine Translation in 8 languages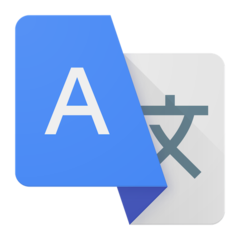 Google started making translations more human and accurate today by using Neural Machine Translation in eight languages for instance English, Spanish und German. You can take advantage of the better translations starting today.
Google made Neural Machine Translation available for Chinese to English translations before but today the search giant finally issued a note stating, that starting today, the much improved way to translating from within the apps or the webpages is being rolled out to eight languages. Those are English and Chinese, German, Spanish, Portuguese, French, Turkish, Japanese und Korean. Google said, that they are not able to cover 35 percent of all inquiries with Neural Machine Translation.
That new algorithm works by analyzing whole sentences instead of working word by word. In addition, Neural Machine Translation can use the broader context to choose the right translation for any given case. It will also be able to learn from continuous usage t improve on making translations appear more human and with proper grammar. (see picture below for a comparison with a German-English translation) Neural Machine Translation will be available in the Android and iOS apps as well as on the Google Translate and search pages starting today. Google promised to roll out Neural Machine Translation to more languages soon.