Firmware files of the Mi 7 throw some more light on what we should expect from the Xiaomi flagship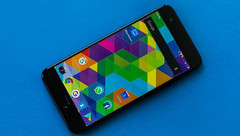 The Mi 7 will be Xiaomi's next device in its premium Mi product line. A teardown of what appears to be the device's firmware has revealed some more information about it. Files on the firmware point towards the presence of features like an OLED display, EIS, a 3170 mAh battery, and NFC support.
Xiaomi's Mi 7 will be the company's next device in its main flagship line. Details of another premium device, the Mi Mix 2s, surfaced earlier in the week, but there's no actual word of when it will be launched—it could be at MWC, though; no one knows. The Mi 7, however, has been touted to be set to snub an MWC launch, and will most likely be launched sometime next month.
The source report, an exclusive by the good folks over at XDA, cites a firmware file as the source material. According to the information gleaned from the firmware, the device will feature an OLED panel with an Always on Display. This will be the first time a device in that particular product line uses an LED display, although that feature has been seen on some of the company's devices like the Mi Note 2 and Redmi Pro.
The firmware is based on Android Oreo, with the Treble support that comes as a prerequisite. Files on the firmware point towards the presence of features like an IR blaster, dual SIM support, aptX and aptX HD, EIS, NFC, and a 3170 mAh battery. That's a slight downgrade from the 3350 mAh unit on the Mi 6, which is a tad surprising, as the Mi 7 will likely have a larger resolution and display size.
Reports have pointed towards the presence of Qi wireless charging on the Mi 7 and there are, in fact, files that allude to that feature on the firmware. It's all still a bit iffy, though.