DJ Koh dumped as head of Samsung smartphone division in leadership shake up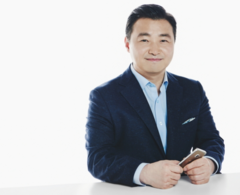 Samsung has dumped DJ Koh as head of its mobile division on the eve of the launch of the Galaxy S20. In his place, the Korean tech giant has appointed 20-year company veteran Roh Tae-moon who was the second-in-charge of the division.
Samsung has undertaken a shake up of its leadership structure with DJ Koh dropped as head of its mobile division and replaced by Roh Tae-moon. Roh is a 20 year veteran of the company who is said to have been responsible for revamping Samsung's low and mid-tier model line up over the past couple of years. While rescinding his role in mobile, DJ Koh will continue to head up Samsung's IT and mobile communications divisions.
Roh has been tasked with helping to rebuild Samsung's declining sales in the high-end segment of the market in the face of stiff competition from Chinese companies including Huawei, Oppo and Xiaomi. In particular, Roh is aiming to lift Samsung's share of the mobile market in China and India with a view to solidifying the company's position as the number one smartphone vendor globally.
DJ Koh took up the post of mobile division chief back in 2015 has overseen two of Samsung's epic fails in recent times. This included the exploding Galaxy Note 7 models that were plagued by a faulty design and the botched Galaxy Fold launch which saw its launch delayed after preview units suffered display malfunctions at the hands of reviewers. The launch of the eagerly anticipated Galaxy S20 range due for its unveiling on February 11 is as good a time as any to take the reigns