Credit where credit is due: Gigabyte Aorus lists all of its GPU TGP levels, base clock rates, Boost clock rates, and Dynamic Boost power in one easy-to-read page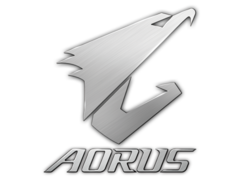 Working For Notebookcheck
Are you a techie who knows how to write? Then join our Team! English native speakers welcome!
News Writer - Details here

When Nvidia abandoned the Max-Q moniker, the onus was suddenly on the laptop makers to properly advertise the power levels of the mobile Nvidia GeForce 30 GPUs. Models like the GeForce RTX 3060 could range between 70 W to 100 W TGP with the more demanding versions generally outperforming the less demanding ones. With no "Max-Q" to help distinguish between the higher-power and lower-power versions, however, it can be difficult to know exactly what you're getting when buying GeForce RTX-powered laptops.
At least one manufacturer has gone the extra mile to make it incredibly easy for buyers to find out. This official Gigabyte page lists all the current Gigabyte laptops powered by RTX graphics from the Aorus series to the Aero series and everything in between. Not only are their TGP levels clearly stated, but their clock rates and Dynamic Boost targets are as well. This is the kind of comparison table we love to see from major manufacturers to help consumers make smarter and more informed purchases.
A more universal comparison table involving different manufacturers is difficult, of course, especially since some makers are not so willing to divulge or advertise their TGP levels as Gigabyte are. We're continuing to expand upon our own list as we test more and more systems from various manufacturers.
Top 10 Laptops
Multimedia, Budget Multimedia, Gaming, Budget Gaming, Lightweight Gaming, Business, Budget Office, Workstation, Subnotebooks, Ultrabooks, Chromebooks
under 300 USD/Euros, under 500 USD/Euros, 1,000 USD/Euros, for University Students, Best Displays
Top 10 Smartphones
Smartphones, Phablets, ≤6-inch, Camera Smartphones