Code snippet from iOS 12.1 beta all but confirms Face ID for iPad Pro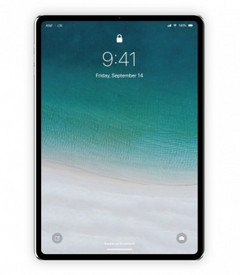 Buried in the latest iOS 12.1 beta code are instructions for users to hold their iPad in portrait orientation so that Face ID can be set up. If legitimate, this code would confirm rumors that Face ID is indeed coming to the next iPad Pro, widely rumored to be announced at Apple's event next week.
Rumors about the next iPad Pro bringing Face ID to Apple's venerable tablet line have been all but confirmed. Guilherme Rambo of 9to5Mac tweeted a screenshot of some code buried in the iOS 12.1 beta that, if legitimate, dispels any doubt about Face ID coming to the iPad.
The code in question instructs users to "Lift and Rotate" their iPad. Why? According to another string in the code, "Face ID needs to be in portrait to learn how to recognize you." The best part may be the next sentence: "After Face ID has been set up, it will work in portrait and landscape." Users can also choose to set up Face ID later in the Settings app.
This code jives well with other code leaked earlier this year that referenced iPad-specific Animoji and Memoji features, both of which would require the same TrueDepth camera used for Face ID in the iPhone X, XS, XS Max, and XR.
It's been widely rumored that we'll see new iPad Pros later this month, most likely at Apple's October 30th event. Other rumors point to a massive design overhaul replete with slim bezels and the removal of the headphone jack. If the slim bezel iPads are indeed coming this month, it'll be interesting to see how Apple engineered the necessary sensors for Face ID into the bezel.
Will there be a notch, or will the bezel be thick enough to house everything? Provided we don't see any further leaks, we'll have to wait until the end of the month to see.