CFIUS may have just stopped Broadcom acquiring Qualcomm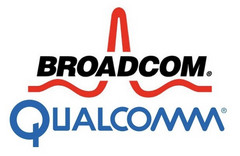 It seems that the Committee on Foreign Investment in the United States (CFIUS) may have just thwarted any further attempt by Broadcom to succeed in its quest to takeover Qualcomm. CFIUS has sent a letter raising concerns to officials at Qualcomm that has been made public, and the agency has also ordered the American technology company to delay an annual shareholder meeting whilst the proposed US$121 billion deal is thoroughly investigated.
Notebookcheck has already reported on Broadcom's deep desire to purchase Qualcomm in a deal that would make the new merged company one of the largest technology firms in the world. Broadcom is currently based in Singapore but has even started the process of being reincorporated into the US, possibly to improve any chance of acquiring Qualcomm.
However, it appears CFIUS is wary about the deal and Broadcom's general manner of business. In a letter sent to Qualcomm and later published, agency officials stated:
CFIUS has identified potential national security concerns that warrant a full investigation of the proposed transaction.
It has been speculated that one of the major bones of contention is Qualcomm's important research into 5G technology. Qualcomm has been a pioneer in this area and the US government will want to make sure research and development made on American soil doesn't work its way over to Chinese soil too swiftly. Broadcom has made ties with Chinese manufacturers (such as ZTE and Huawei), which are likely to be considered problematic. CFIUS, and ultimately the US President, has been known to block deals involving organizations based in China wanting to buy American companies.