Bixby 2.0 now supports more Google apps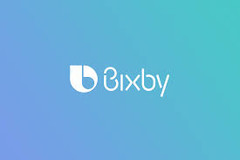 Bixby is Samsung's own in-house virtual assistant, and is installed on all new flagships by default since the Galaxy S8 line's launch in 2017. Since then, Bixby (in its 1.0 iteration) lost compatibility with more and more Google apps. However, the latest update to Bixby 2.0 allows it to control YouTube, Google Maps and Gmail.
Bixby is Samsung's answer to software helpmeets such as Google Assistant, and mostly lives on phones that run either of the OEM's stock UIs (Experience or One UI). It is also present in newer Samsung smart refrigerators and TVs. It could be considered limited compared to other mobile virtual assistants, as it is only fully compatible with in-house apps baked into the aforemetioned UIs. This could be a source of consternation for users who also want hands-free control over apps such as those made by Google. This has been the case since shortly after Bixby was updated to version 2.0 and integrated into One UI.
Therefore, users with Galaxy S9-line devices running an up-to-date OS, as well as those who own the Galaxy Note 9, Note 8, S8 or S8+ running the latest official betas for these devices, may have lost control of many useful apps via Bixby. However, it appears to have regained compatibility with at least some Google apps. Some outlets have confirmed that the proprietary assistant can now open YouTube, Google Maps and Gmail on phones running the latest update to Bixby 2.0.
As a result, Samsung flagship owners may now be able to tell it to search for videos or directions using these apps, or compose messages in Gmail. Bixby 2.0 may also be able to open Google Play in the future. This may be good news for users who may be frustrated with the assistant's limited use-cases and poor translation to other platforms or services.