Asus Zephyrus G14 timed exclusivity deal for the AMD Ryzen 9 4900HS might have hurt the processor more than it helped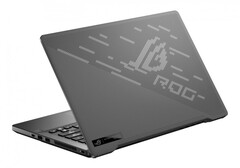 Views, thoughts, and opinions expressed in the text belong solely to the author.
Working For Notebookcheck
Are you a techie who knows how to write? Then join our Team! English native speakers welcome!
News Writer (AUS/NZL based) - Details here
When AMD announced its Ryzen 9 4900HS, we learned that the processor would make its debut on the Asus Zephyrus G14 gaming laptop. Later, Asus would reveal that the company had signed a 6-month exclusivity deal with AMD for the Ryzen 9 4900HS meaning that no other OEM can use the processor during that period. Though we don't know what may have happened behind the scenes, we can't say it was a good move especially from the perspective of a consumer.
One of the biggest problems with mobile Ryzen is the blatant lack of laptops to choose from. For every one AMD laptop we find in the wild, there are probably 10 Intel alternatives surrounding it. If AMD wants to convert more laptop users to Ryzen, and we're pretty sure they do, then exclusivity deals with one or two manufacturers are not going to be the right approach. If anything, they probably hurt the chances for mobile Ryzen to proliferate as they are essentially giving Intel laptops breathing room in the market and signaling other OEMs to stick comfortably with the tried-and-true Core H-series.
The AMD-Asus deal is made even more frustrating by the fact that the Ryzen 9 4900HS is actually an impressive CPU capable of standing toe-to-toe with the best mobile Core i9 options in Intel's current portfolio. To see such a fast CPU limited to a single 14-inch laptop with no other options and with very little press coverage is disappointing when it deserves to be on as many laptop models as possible. 15.6-inch and 17.3-inch gaming laptops running on the Ryzen 9 4900HS would be amazing, but Asus' exclusive use of the processor have likely delayed such models from competing OEMs.
The bright side is that the Zephyrus G14 launched back in March meaning that the six-month deal should be over very soon. We're hoping that this will lead to more Ryzen 9 4900HS announcements from other OEMs, but it may be too little too late with the huge head start that 10th gen Comet Lake-H laptops have been enjoying.
Top 10 Laptops
Multimedia, Budget Multimedia, Gaming, Budget Gaming, Lightweight Gaming, Business, Budget Office, Workstation, Subnotebooks, Ultrabooks, Chromebooks
under 300 USD/Euros, under 500 USD/Euros, 1,000 USD/Euros, for University Students, Best Displays
Top 10 Smartphones
Smartphones, Phablets, ≤6-inch, Camera Smartphones
Views, thoughts, and opinions expressed in the text belong solely to the author.