Asus ROG Phone successor to launch in third quarter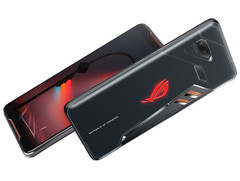 The second iteration of the ROG Phone by Asus will come out in the third quarter of the year with the support of Chinese game publisher Tencent. Its specs are expected to include the Qualcomm Snapdragon 855 processor, multiple memory/storage combinations, as well as a premium build that would integrate an advanced cooling solution.
Gaming smartphones might never go mainstream, but this niche of the market seems quite lucrative. Razer opened the road with the first-generation Razer Phone, and Asus was quick to follow with the ROG Phone. Now, we hear that the second iteration of this gaming handset by Asus is on its way and that Tencent might also join in to promote the device in China.
The second-generation Asus ROG Phone might launch as ROG Phone II or ROG Phone 2.0, but the name was not at least mentioned in the DigiTimes report concerning its launch. However, this report reveals that Asus is planning to bring the device to the market in the third quarter of the year.
The aforementioned article also quoted the insiders familiar with the matter saying that the gaming smartphone models still cannot generate significant profits for Asus, but the collaboration with Tencent might help the next-gen ROG Phone turn the tide.
While the report does not say anything about its specs and features, it is rather safe to assume that the ROG Phone 2.0/II will hit the market with a premium design, advanced cooling, a Qualcomm Snapdragon 855 processor, multiple memory/storage configurations, as well as a display optimized for gaming — maybe 120 Hz. What would you like to get from a next-gen gaming phone? Tell us in the comments section below.