Apple replacing faulty iPhone 6S batteries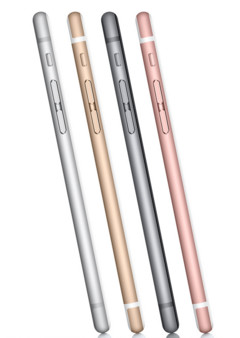 Not long after taking care of the "touch disease" problem that affected particular iPhone 6 Plus handsets, Apple has to face another issue with the iPhone 6 lineup. The Cupertino-based company begins a battery replacement program for iPhone 6S owners affected by unexpected shutdowns.
Batteries seem to be a source of problems for many big companies, including laptop makers and handset makers. Samsung had to kill the Galaxy Note 7 due to such issues, and now the time has come for Apple. Fortunately, they are not dropping any product yet, only replacing the faulty batteries for now.
According to an official Apple Support page, the company "has determined that a very small number of iPhone 6s devices may unexpectedly shut down. This is not a safety issue and only affects devices within a limited serial number range that were manufactured between September and October 2015."
Those who experienced unexpected shutdown issue should visit an Apple Retail Store or an Apple Authorized Service Provider to confirm eligibility for a free of charge battery replacement. Sadly, this program does not extend the standard warranty coverage and only covers affected batteries for three years after the first retail sale of the unit.