Apple iPhone 6s: iOS Update to help with unexpected shutdown issues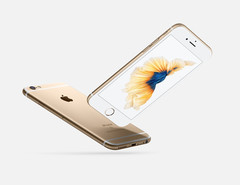 Apparently, more iPhone 6s users are experiencing unexpected shutdowns. Apple announced, that a soon to be released iOS update will gather diagnostic data to help Apple solve the problem.
Late November Apple started an exchange program to help iPhone 6s users who experience unexpected shutdowns due to a faulty battery. According to Apple, iPhone 6s models produced between September and October 2015 might have a faulty battery, causing the unexpected shutdown problems. Later, Apple explained, that exposing the batteries to too much air during production was the main reason for the problems.
However, it seems like more customers are affected by unexpected shutdowns. To further investigate the problem, Apple recently announced, that they will integrate diagnostic tools into the coming iOS update 10.2 which is currently in beta. This will allow Apple to optimize battery performance and shutdown algorithms in a future iOS update, Apple says. Apple further explained, that some shutdowns may be intentional, even though customers did not expect them, for instance if it is too cold for the iPhone to operate inside normal parameters.