Apple: iPhone 6 owners sue company because of "Touch Disease"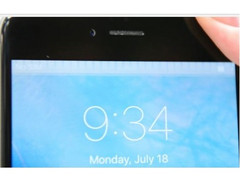 Apple might need to face a nationwide class-action lawsuit due to its lack of proper response to the "Touch Disease" problem on some of its iPhone 6 models from 2014.
Apple might soon have to deal with a class-action lawsuit because of its refusal to properly respond to a widespread problem with its iPhone 6 and iPhone 6 plus models from 2014. Named "Touch Disease" in the media, the problem appears to be structural in nature and may be a late effect of the bendgate skandal that rocked the media in 2014 after the original iPhone 6 launched in September. Grey bars at the top of the screen or completely failing touch screens seem to be a widespread phenomenon amongst one to two year old iPhone 6-models these days. According to iFixit, the solder between the logic board and the controller chips can break and cause gaps between them, leading to the aformentioned problems.
The three plaintiffs who sued Apple in California recently are trying to turn the lawsuit into a nationwide class-action lawsuit because Apple is refusing to properly adress the issue at hand and so far, has only exchanged iPhones that are still under warranty. Last year's iPhone 6s and 6s Plus do not suffer from the same problem anymore. The California company will launch their next iPhone generation next week on September 7th. Rumors have predicted yet another variant of the two year old iPhone 6 design with only slightly changed looks and modestly upgraded internals and features.