Apple WWDC opening keynote set for June 5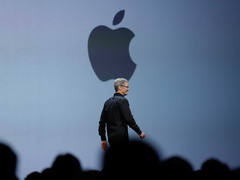 During the opening event of the conference that will run from June 5 to June 9, Apple is expected to reveal new versions of iOS, macOS, tvOS, and watchOS. Some reports also claim that a competitor for Amazon Echo might also be unveiled during WWDC 2017.
This Tuesday, Apple invited various members of the press to attend this year's World Wide Developer Conference keynote, revealing all the details about the schedule and location of this opening event.
WWDC 2017 will be held for the first time at the McEnery Convention Center in San Jose, California. The opening keynote is scheduled to kick off at 1 PM ET/10 AM PT. The location has been changed to allow Apple employees to attend and join the developers on site due to its positioning, being close to the company's campus.
ZDNet expects this year's keynote to unveil an improved tvOS, as well as updated versions of iOS, macOS, and watchOS. A Bloomberg report that surfaced some time ago claims that iOS 11 would get the first user interface refresh since 2013. At last, some other rumors mentioned that Apple is ready to announce a competitor for Amazon Echo and this might also happen at WWDC 2017.