Anniversary Column - The newbie founders
Views, thoughts, and opinions expressed in the text belong solely to the author.
Working For Notebookcheck
Are you a techie who knows how to write? Then join our Team! English native speakers welcome!
News Writer - Details here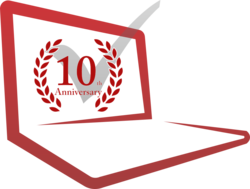 Part 2 - Why there are ancient journalistic skeletons in our closet

In February of 2005, just a few weeks after the initial idea was born, we launched the site Notebookcheck. Not only did our pages look completely different back then, but the content was different as well and not at all comparable to what we publish today. Finding said contend now requires searching, since we've more or less attempted to hide it in the underground.
Early 2005, the German Internet wasn't developed all that well. Even schools and Universities were rather hesitant in preparing the youth for the advent of the World Wide Web. Since decent reviews happened to be about as rare as politicians with integrity, even getting information from other types of media wasn't really possible. Two of the founders of Notebookcheck weren't exactly experts in this field, either: Simon was a very young student of architecture and I was a programmer of accounting software with a background in law. Klaus was enrolled in Computer Science and therefore the most suitable candidate for creating reviews.
Fortunately we were pretty ignorant of the fact that the initial content was far from professional. We might have shied away from the work otherwise and wouldn't have continued to substitute the lack of quality with quantity. "Learning by doing" was our saving grace.
We didn't have any professional review equipment either and since we were lacking income, balked at the capital expenditure necessary. In our opinion, which seems almost exotic these days, debt isn't a cure-all. Both manufacturers as well as shops completely ignored us and didn't provide us with any review samples. In the beginning we more or less exclusively reviewed notebooks owned by friends and acquaintances.
The market penetration was subsequently quite weak in the beginning. We were happy as clams when we finally surpassed 1000 page hits per day. Naysayers told us we couldn't possibly do any better, so we were elated with every single new record we achieved.

During the first few months, we didn't have any advertisers on Notebookcheck and hence no income. We only had a very vague idea how we could make any money at all. When we started with the first Google ad in the middle of 2005, I made an estimate regarding our hourly income and arrived at a sensational wage of several cent per hour. We must've been incurable optimists, since we saw that as a success and were quite happy with it.

At least we didn't rely on the site as our sole income. I simply kept my job as a programmer, spent lots of time working on Notebookcheck and had to deal with child care as well. I started getting my first gray hairs back then.

Both Klaus and Simon attended University, so they were used to being broke.

Step by step we started learning, by trial and error, consistence and stubbornness - it simply depends on the point of view. Our most important guiding principle throughout the years was that we wouldn't ever fight among each other. From the beginning, we were aware that this could be dangarous so we avoided it like the pest.

Erasing the editorial content of the first few years wasn't an option, since search machines don't like broken links. That's why we gradually hid the material in the archives.

All articles in the anniversary column
Views, thoughts, and opinions expressed in the text belong solely to the author.
Views, thoughts, and opinions expressed in the text belong solely to the author.