Anniversary Column - I'm not the one in charge!
Views, thoughts, and opinions expressed in the text belong solely to the author.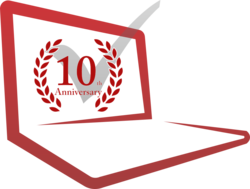 Part 3 - Who handles what simply evolved that way and is the result of how the responsibilities were divided up initially.
From 2005 to 2007 it was mainly just us - the three founders of Notebookcheck. The initial assignment of the responsibilities pretty much just fell into place. Klaus had studied Computer Science and happened to be the only one who knew how to build a webpage, so right from the start he took on the job as the webmaster and contact point for technical questions.

Business ownership often entails a lot of bureaucracy - especially when a few people are involved. Most will avoid red tape like the plague, but as a former student of the law I didn't have nearly as many reservations. Maybe I was predestined to take on this role, since I am a descendant of civil servants and happened to grow up in Vienna's "administrative district". Be that as it may, I dealt with the finances, the legal aspects and eventually the marketing side of things.

Simon initially conducted most of the reviews and eventually became the chief editor. In that role, he coordinated the review pipeline as more and more people started working on our site. Klaus and I are still responsible for some sections - for example GPU, CPU and technical articles (Klaus), or the database of external reviews and foreign-language sections (me).

Our competitors acknowledged that one of Notebookcheck's key strengths is the triumvirate of the founders, who just happen to complement each other really well.

In 2008, we took another logical step to further Notebookcheck's growth and we started employing freelancers as editors and translators to create additional content for the site. The number of external content providers kept increasing and sometimes editors and translators would in turn outsource their work to others. This trend has continued until today and even I, in my capacity as bean counter extraordinaire, sometimes don't know how many people are actually working on developing content for us. My estimate is roughly 60 people, most of which work for Notebookcheck on the side or for who we are a source of work amongst other sources. We now have translators for 12 different language section in addition to the German section, reviewers on both sides of the Atlantic, and editors who work on our library of reviews.

When I assign translation tasks, I also sometimes utilize aid workers who do their best to make their local labor markets competitive. It's our way of trying to help out the poorest in the less-developed regions of the world. The pay is in line with what a Central European would make. If they pay ranges vary at all, it can usually be attributed to varying advertising fees in the different regions.
One of the main problems we've faced throughout the years when attempting to coordinate our contributors is the legislator, or in our case, the legislators. Notebookcheck is a multi-national small business company and it is this novelty that is a foreign concept to various national legislatures. To this date, one of the unfortunate side effects is that Notebookcheck doesn't have a single employee, since the lawmakers simply have made it impossible. While our 10-year anniversary column is pretty extensive, we can barely scratch the surface of our dilemma here. I'm going to quote the German chancellor here who said "The Internet is a virgin territory for all of us". It's an honest and deeply disturbing characterization of what role politics play in the 21st century.
By the way: Notebookcheck can't be really compared to a traditional publishing company. The company headquarter is still my private residence and not even two editors reside in the same area. Our freelancers live in Bolivia and Vietnam or reside in North Sweden and Jordan. Pretty much all of the communication is done via email and instant messenger. We don't know many of our contributors, not even from photos. Notebookcheck is a rather extreme child of the digital globalization age and as such probably a red flag for all those who miss the old ways.
All articles in the anniversary column
Views, thoughts, and opinions expressed in the text belong solely to the author.
Views, thoughts, and opinions expressed in the text belong solely to the author.