Anniversary Column - Once upon a ski lift
Views, thoughts, and opinions expressed in the text belong solely to the author.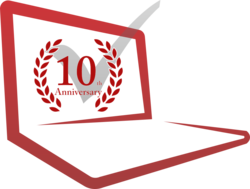 Part 1 - Amazing what you can come up with on a ski lift and what happens when people look for reviews, but can't find any.

Austrians are supposedly born with skies on their feet (which is probably why mom repeatedly suggested that my birth was rather painful) and make use of them rather frequently. Once upon a time, a few members of the Hinum-clan went on a winter vacation together. Normally, my cousin Klaus and I spent the time on the ski lift talking about computer games, science-fiction series, or similarly exciting topics. That time, at the beginning of 2005, Klaus casually mentioned a project idea that he and his friend Simon had conceived: a website designed to deliver information about notebooks. He talked about a hobby which might look good on a resume, but would also bring with it interesting experiences and possible contacts for the future, among others. I should join their team, since I already had experience with the optimization of search engines from my time developing computer games. I immediately saw a business opportunity and was willing to accept the offer, provided that the emphasis was on turning the project into a commercial success as soon as possible. The fact that notebooks didn't necessarily interest me much didn't pose a problem, since I was more interested in the commercial viability itself, than the actual type of project. Although a ski lift ride doesn't take that long, we had agreed before we reached the top. Without further ado, we had decided on the creation of the website and had, within a couple minutes, even hashed out some specific details which still influence the site to this day.
Strictly speaking, this wasn't really the beginning of Notebookcheck. Having a groundbreaking idea leading to a "business empire" while on a ski lift just plainly sounds better than admitting to rather boring research in a back room and an initial idea during a sauna session. I also wasn't present during these events. The initial trigger, then, was that Simon needed a notebook and consulted the technical expert Klaus. Both then searched the Internet to find reviews of specific notebooks, but came up more or less empty handed except for sites like PC Welt (PC World) and similar, which just didn't cut it in their opinion. The next thought was that they should create their own reviews to fill this void in the market. The winter vacation did in fact happen and the founding trinity was thus complete.
Additional individuals were asked if they wanted to participate. Years later we were approached by people wanting to buy into Notebookcheck (for substantial sums at times), but back then becoming a co-founder wouldn't have cost a dime. Nobody expected the site to be a success at all.
Ironically, it was a mistake that got the project on its feet in the first place. When Klaus and Simon did their research, they couldn't find a site specifically dealing with notebooks. There were two, however: Notebookjournal and Minitechnet. Both sites were still in their infancy stages and simply didn't come up on a Google search. Had we come across sites with sufficient content, we might have never proceeded with the idea, since we wouldn't have thought that we'd be filling a market niche. Maybe Notebookjournal would still exist to this day, who knows.
Oftentimes, humankind's accomplishments and its paths can be attributed to seemingly insignificant coincidences. A specific decision at just the right time and small details can have a rather significant impact in the long run. The mathematical chaos theory says hello.
All articles in the anniversary column
Views, thoughts, and opinions expressed in the text belong solely to the author.
I am one of the founders of Notebookcheck. I am in control of finances (including ad management), multiple language sections, and the external review library. Before Notebookcheck was founded, I worked as a bookkeeping software developer.
Views, thoughts, and opinions expressed in the text belong solely to the author.
Ended up in the IT sector in the 90s more or less accidentally and have remained in the industry (as a sysadmin) ever since. Always been interested in laptops - first purchase was - if memory serves correctly - a Toshiba Satellite T2115CS with DX4-75 processor, 4 MB of RAM and 350 MB hard disk drive (and Windows 3.1). To this day, laptops appeal to me - much to the chagrin of my wife, who doesn't seem understand why we need 5-10 of them at any given time ;-).