Anniversary Column - Business models
Views, thoughts, and opinions expressed in the text belong solely to the author.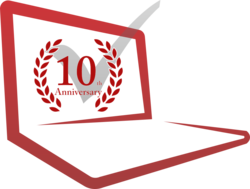 For the original German article, see here.
Part 5: How to finance online media – a never-ending conundrum with different approaches to finding a solution
Let's start with a reference to another article: http://www.notebookcheck.net/The-Prodigious-Dream-Free-Internet-without-Ads.88998.0.html
In the world of publishing the current notion seems to be that there won't be a single financing model for websites, but rather multiple ones which are going to be used by more than one site. A brief synopsis:
1. Paywalls (paid content subscriptions): a majority of the players in the publishing sector seem to think that various variations of this will be the saving grace
a) Complete paywall: viewing any content requires payment; major disadvantage is significant reduction in the number of visitors
b) Metered paywall: a certain number of pages per month are free of charge; clearing the cookies makes it easy to circumvent this restriction
c) Social payment: occasional pop-ups asking for donations; generates very modest income
d) Freemium: Some content is free, some isn't
e) "Paywall bundle" (my phrase): payment is due for a bundle of sites; possible for options a - d
2. Advertisements:
a) Mandatory ads: the classic approach and also Notebookcheck's solution
b) A rarely used variation allows the user to "opt out" of the ads by paying a fee (example: Golem)
3. Donations: works for Wikipedia, but rarely for other sites
4. Taxpayer financing
a) Copyright collective ("Verwertungsgesellschaft Wort" in Germany): minor amount of extra income thanks to a tremendous amount of bureaucracy
b) Complete financing through taxpayers - only for certain types of media and most likely only an option if the European Central Bank is able to generate money out of thin air in perpetuum
5) Corporate blog: financial link between media and the company; very hard to sustain independent content
Traditionally, 2a is the most frequent implementation, although the various paywall options are gaining momentum. What method reigns supreme will ultimately depend on the readers. Notebookcheck is sticking with 2a, but the preferences of our readers could potentially sway us in the future.
I've come across a few posts from readers wondering why we don't try asking for donations. Our attempts have shown that the willingness of our readers to donate money is quite frankly disproportionally greater than the number of actual money transfers.
Of course there are many different ways to implement ad financing. As of late, we've noticed an increase of epidemic proportions of what euphemistically is called "content marketing". In this case, editorial content is mixed with advertisements. Strictly speaking, it's illegal if the ads are not identified properly as required by law. Those placing the ads of course don't want them identified as such. What's bad here is that the reader is lead to believe that he's looking at objective content. In various comments, our readers often accuse us of allowing our ratings to be "bought". As the CFO I can tell you that nothing is further from the truth. As a matter of fact, we don't allow "financial contributions" for a better rating or a review that sounds less harsh. It might sound pathetic, but I see Notebookcheck as a shining beacon as far as our steadfast refusal of content marketing is concerned. The ads you see on our site are either purchased anonymously or large advertising networks book ads for several sites at the same time, so there is no direct contact between the advertiser and our editorial department. The few sponsored invitations we receive for events hosted by manufacturers are openly posted on our site: http://www.notebookcheck.com/Transparenz.96617.0.html (in German).

Here's a quote from the well-know tech-blogger Sacha Pallenberg regarding his elimination of banner ads on the site Mobilegeeks: "Not that I want to draw parallels to the business conducted on street corners - but I do feel a bit like a content whore who has to expect nightly visits from the pimp to hand over the money". The pimp(s) in this case are the marketers.
I happen to like this kind of humor. Notebookcheck will remain a high-profile call girl available for hire. Now we also don't have to explain in more detail why 85-90% of our visitors are male.
All articles in the anniversary column
Views, thoughts, and opinions expressed in the text belong solely to the author.
I am one of the founders of Notebookcheck. I am in control of finances (including ad management), multiple language sections, and the external review library. Before Notebookcheck was founded, I worked as a bookkeeping software developer.
Views, thoughts, and opinions expressed in the text belong solely to the author.
Ended up in the IT sector in the 90s more or less accidentally and have remained in the industry (as a sysadmin) ever since. Always been interested in laptops - first purchase was - if memory serves correctly - a Toshiba Satellite T2115CS with DX4-75 processor, 4 MB of RAM and 350 MB hard disk drive (and Windows 3.1). To this day, laptops appeal to me - much to the chagrin of my wife, who doesn't seem understand why we need 5-10 of them at any given time ;-).