Anniversary Column - Finances
Views, thoughts, and opinions expressed in the text belong solely to the author.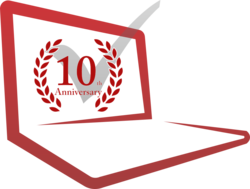 For the original German article, see here.
Part 6 - The trickiest part in this series. After all these years and for the first time ever, we'll reveal our financial situation. Since it seems to be required these days here in Europe, we'll disclose it all as transparently as possible - especially since the average paycheck-earner seems to think that business owners are nothing more than filthy-rich exploiters.
The distribution of wealth is a hot topic pretty much anywhere. We, the founders of Notebookcheck, generally think differently than politicians, as we only spend as much as we have and refuse to take out loans. What it means is that we can only allocate the money we have on hand and consequently, if one of the busy Notebookcheck worker bees makes more, then another one has to make less.
The following numbers reflect the period from 2012-2014: Notebookcheck earned about 630-690K Euro (~$680-$750K) from ads running on the website; other sources of income don't really exist. We have about 60 people working on the site at all times, which costs us about 400-480K (~$440-525K). Other expenses, like servers, hardware, tax advice, daily expenses etc., amount to about 30-50K Euro (~$33-55K). We lose another 30K Euro (~$33K) because of mandatory dues, fees, and other charges. The 3 partner-CEOs together made a total of 130-210K Euro per year before payroll taxes, social security, and income taxes. We don't offer profit withdrawals. At the end of the year there's either a small surplus, which increases the capital surplus, or a loss, which will diminish it.
A total of 400-480K Euro (~$440-525K) distributed between 60 editors and translators means that each one makes a little more than 7K Euro (~$7.6K) per year. Most of them work for other contracting companies as well, have other jobs, or are full-time students. On average, the pay amounts to roughly between 10-20 Euro (~$11-22) per hour worked. If we take into consideration what these people achieve and accomplish, it really seems far from generous. Sometimes I'm asked why we don't pay our editors and translators better. Do the founders of the company just enrich themselves at the expense of our hard-working contract-slaves?
Each of the CEOs/business owners makes about 20-80K Euro (~$22-88K) before taxes. This figure includes manager's wages and either the net income or net loss of the business itself. The reason of the spread is a direct result of the business risks. Just to give you an idea: in Germany and Austria, CEOs tend to make 200-300K Euro (~$220-330K) per year. The German association of journalists lists an hourly wage of 40-75 Euro in their labor contracts for editors of newspaper and consumer publications. A full-time employee works about 1700 hours per year (not counting overtime) and when we multiply the average hourly rate by the hours worked, we arrive at 68-127K Euro per year. Simply put: the founders of Notebookcheck make significantly less money than German labor contracts for journalists and the Austrian wage agreements for journalists stipulate for executives and managers - and we only make a fraction of what CEOs normally earn. Per hour worked, we gross between 10-50 Euro (~$11-55).
Diehard class-conflict theorists who've followed us this far, will probably frown and note that we, as the executives, still make more per hour than the rest of the people working on the website. Do these contractors work less hard than the employer? Is it really fair?
Those who accept work from us, do not only know in advance how much they'll be making, but they'll also get paid within 0-2 weeks after they submit the invoice. We, as the founders, also worked really hard during the first years, but our income was more in line with what cleaning personnel (sorry - facility managers) and grocery store cashiers make. During the founding year, we worked for nothing at all - at a time, when most casual observers assumed that the site would never provide adequate income and we would face the risk of coming away empty-handed in the long run. Even now, our hourly income fluctuates significantly. Those who are working for Notebookcheck don't face quite the same risk. At times in our history, our freelancers made more per hour than we did.
Just in case that some hardened union members are still accusing us of taking too much of the pie, I'd like to remind them that the labor law allows for a significantly higher income for those who work at night and on weekends. It's completely normal for me to work on weekends, at night, or while on vacation - whatever it takes to further our site. And as far as sick days are concerned, I'll concur with one of my German teachers, whose favorite quote was "sickness is not a valid excuse!". Who is willing to pay an independent business owner when he or she is sick? As long as I can sit at least halfway upright in my chair or am able to hold a laptop while I"m in bed, I consider myself fit enough for work.
Karl Marx lived during the 19th century. I'm sure he had different types of industrialists in his sights and not online-media pioneers.
All articles in the anniversary column
Views, thoughts, and opinions expressed in the text belong solely to the author.
Views, thoughts, and opinions expressed in the text belong solely to the author.