AMD Zen 4 Ryzen 7000 Raphael ES APUs with 8 and 16 cores spotted in [email protected] project, shown to feature double the L2 cache per core compared to Zen 3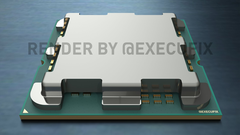 AMD showed a sneak peek of Zen 4 Ryzen 7000 Raphael at CES 2022, but apparently the APUs have already been in testing in the wild for quite some time now and this is from none other than the Berkeley Open Infrastructure for Network Computing (BOINC) platform.
For those not in the know, BOINC is an initiative that helps cutting-edge scientific research by giving scientists access to your computer's resources when idle. Scientific projects that make use of BOINC include [email protected], Climateprediction.net, [email protected], [email protected], and more. Apparently, a couple of these BOINC systems were running on Ryzen 7000 Raphael processors.
Benchleaks spotted two AuthenticAMD Family 25 Model 96 Stepping 0 systems, which actually refers to Zen 4, being used for the [email protected] project. Ryzen 7000 is still a few months away, so these processors are likely to be engineering samples.
The entries do not reveal any clock speeds apart from the core counts. One of the samples named AMD Eng Sample: 100-000000665-21_N is listed as having "32 processors", but it actually refers to a 16C/32T part. Similarly, another sample named AMD Eng Sample: 100-000000666-21_N looks to be having "16 processors", which is an 8C/16T part. The anonymous listings also indicate both the Ryzen 7000 APUs to be having 1 MB of L2 cache per core — double of Zen 3's 512 KB L2 cache per core.
AMD Ryzen 7000 processors will be based on a land grid array Socket AM5 unlike the pin grid array that has been the norm up till Zen 3. These desktop processors will also feature integrated RDNA 2 iGPUs and are slated to launch later this year.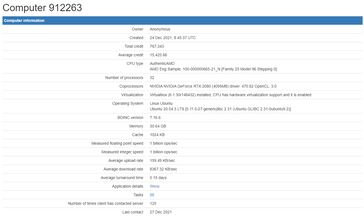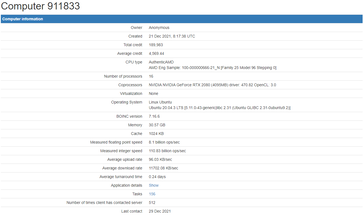 Though a cell and molecular biologist by training, I have been drawn towards computers from a very young age ever since I got my first PC in 1998. My passion for technology grew quite exponentially with the times, and it has been an incredible experience from being a much solicited source for tech advice and troubleshooting among family and friends to joining Notebookcheck in 2017 as a professional tech journalist. Now, I am a Lead Editor at Notebookcheck covering news and reviews encompassing a wide gamut of the technology landscape for Indian and global audiences. When I am not hunting for the next big story or taking complex measurements for reviews, you can find me unwinding to a nice read, listening to some soulful music, or trying out a new game.