4 reasons Microsoft PowerToys should be on every Windows 10 or 11 device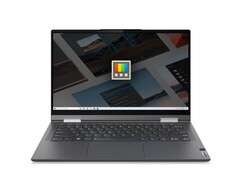 The choices and comments made on this list belong solely to the author.
1. Always On Top
This is exactly what it sounds like. You activate the shortcut with a program or app in focus and PowerToys will keep that window on top of everything else. To disable the function again, click anywhere in the window and hit the shortcut again. This is great if you want to take notes on a Sticky Note or do some calculations using data from another window or doc and don't want to change the size or arrangement of the windows you already have open. There are some programs and apps that have this enabled already, but this feature trumps even those, since it can be activated by a simple shortcut.
If you love productivity, you should check out this ASUS ZenBook Pro Duo 14 on Amazon.
2. Video Conference Mute
Each video conferencing platform has it's own shortcut to mute the mic. Zoom has Ctrl+Shift+M, Webex has Ctrl+M and Google Meet has Ctrl + D for some reason. That's just the tip of the iceberg, with it becoming even more complicated when you're trying to mute both the mic and turn off the camera - often making you invoke two separate shortcuts.
This is where PowerToys once again comes to the rescue. You can set up shortcuts to disable the camera or microphone individually or turn both off simultaneously with a single shortcut - perfect for those quick bathroom or snack breaks during those long meetings that could easily have been emails.
3. PowerRename and Image Resizer
These features are grouped together since they are both added to the context menu in the Windows File Explorer. and appeal to similar audiences. PowerRename does just what the name might suggest. It is a smart renaming application. Particularly useful for photographers and people that need to rename many files at once. Image Resizer is similarly added to the context menu and also does what the name might suggest - quickly resize batches of images. It has preset sizes you can select when you activate it from the context menu. Great for photographers and graphic designers who need to minimise file sizes for web upload.
4. FancyZones
FancyZones is an advanced and hyper-customisable window management tool similar to the built-in window manager that allows snapping features in Windows 10 and 11. All you need to do to activate the manager is hold down a pre-defined shortcut and click a window border. From there, you can drag that window into a zone of your choosing. It has a few different layouts from the outset, but if none of those are to your liking, it is easy enough to create your own layouts as you may need or want. It even allows you to set up predefined window layouts across multiple monitors, if you're of the ilk that have a true PC battle station.
Microsoft's PowerToys is available for free download on GitHub
My interest in tech started in high school, rooting and flashing my Motorola Defy, but I really fell down the rabbit hole when I realised I could overclock the i7 930 in my Gigabyte pre-built PC. This tinkering addiction eventually lead me to study product design in university. I think tech should improve the lives of the people using it, no matter the field. I like to read and write about laptops, smartphones, software and trends in technology.