3 genuinely upsetting things about the Samsung Galaxy S22 lineup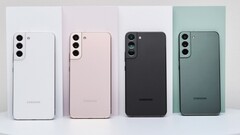 The choices and comments made on this list belong solely to the author.
1. Where's my memory?
Rumored to be a cost-saving implementation as a result of the ongoing chip shortage, Samsung opted to offer less RAM in this year's Galaxy S22 Ultra. Compared to its predecessor, the S22 Ultra features 4 GB less RAM while starting at the same US$1,199.
Last year's Galaxy S21 Ultra started at 12 GB of RAM and maxed out at a whopping 16 GB. This year's S22 Ultra starts at just 8 GB of RAM and maxes out at 12 GB, which means enthusiasts looking for more memory will need to fork over an extra US$100 at least depending on which storage configuration they need.
2. This is going to Hz
Notebookcheck was among the first outlets to report on Samsung's deception surrounding refresh rates on the Galaxy S22 and S22+. While all three models in Samsung's new S22 lineup are capable of 120 Hz, the top-of-the-line Galaxy S22 Ultra utilizes LTPO 2.0 backplane tech to offer refresh rates between 1 and 120 Hz. Samsung had aforementioned that its lower-end Galaxy S22 and S22+ devices could rely on LTPS backplane tech to ramp down to as low as 10 Hz.
The company later adjusted the specs page for the Galaxy S22 and S22+ to clarify a refresh rate range between 48 Hz and 120Hz. However, Samsung continues to advertise refresh rates as low as 10 Hz for the S22 lineup. The bottom line is the dynamic refresh rate tech used in the display on the S22 is not as power efficient as the one found on the S22 Ultra. Lower power efficiency when it comes to smartphone displays almost always means poorer battery life.
3. Smaller batteries
Unfortunately, the Galaxy S22 and S22+ feature notably smaller batteries compared to their predecessors. Both models ship with batteries that are 300 mAh smaller than the batteries found in last year's Galaxy S21 lineup. The Galaxy S22 comes in at 3,700 mAh (4,000 mAh in the S21) while the Galaxy S22+ includes a 4,500 mAh battery (4,800 mAh in the S21+).
The more power-efficient 4 nm Snapdragon 8 Gen 1 chip should do a bit to offset this decrease in battery capacity, though it is still unclear how battery life will compare to other flagships and, of course, last year's Galaxy S21.
Self-proclaimed coffee connoisseur and tech enthusiast Brahm Shank is captivated by the impact of consumer tech: "It's profoundly moving when people discover that the phone in their pocket or the tiny computer on their wrist has the power to enrich their lives in ways they never imagined." Apple, Inc. and its unique position at the intersection of technology and the creative arts, resonates deeply with Brahm and his passion for helping people unleash their potential using technology. Over the years, Brahm has held various podcasts - including famed technologist David Pogue of The New York Times on topics such as Big Tech and digital wellness.