iPhone 14 Pro's A16 Bionic faced unprecedented snafu in Apple history leading to removal of ray tracing and other ambitious GPU generational leaps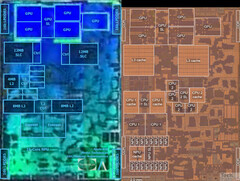 The Apple iPhone 14 Pro's A16 Bionic SoC uses a 5-core GPU that is not too different from the one we've previously seen with the A15 Bionic in the iPhone 13 Pro. The new A16 5-core GPU comes with increased memory bandwidth owing to LPDDR5 memory and is fabbed on a TSMC 4 nm process. However, Apple apparently had even bigger plans for the iPhone 14 Pro's GPU going beyond just bandwidth and efficiency improvements.
According to a report by The Information, Apple engineers were originally planning a "generational leap" for the iPhone 14 Pro's graphics processor. This included features such as support for hardware-accelerated ray tracing. ARM chips have already begun offering this feature. For instance, ARM's Immortalis-G715 and Qualcomm's Adreno 740 in the Snapdragon 8 Gen 2 support native hardware-accelerated ray tracing.
However, Apple found a flaw in the design late into the development cycle that forced the Cupertino-giant to revert back to the A15 Bionic's GPU design with minor changes. Apparently, the prototypes drew more power than expected in software simulations. This could have had bad implications for battery life and thermals, according to sources with first-hand knowledge of the matter.
The Information notes that such a snafu has been "unprecedented" in the group's history as Apple generally ensures significant gains gen-on-gen. Consequently, Apple restructured its GPU team and moved some managers, including removal of important people who have contributed to the company's mobile SoC dominance.
The publication further notes that Apple's SoC team had to contend with loss of talent in recent years to competing silicon companies, interpersonal feuds, and lawsuits with chip startups.
In 2019, three of Apple's engineers had moved on to co-found Nuvia, which was acquired by Qualcomm in 2021 for US$1.4 billion much to the consternation of ARM. Earlier this year, Apple filed a lawsuit against a California-based "stealth" startup Rivos Inc. for "poaching" 40 of its engineers, two of them with gigabytes of confidential Apple SoC designs and trade secrets.
Though a cell and molecular biologist by training, I have been drawn towards computers from a very young age ever since I got my first PC in 1998. My passion for technology grew quite exponentially with the times, and it has been an incredible experience from being a much solicited source for tech advice and troubleshooting among family and friends to joining Notebookcheck in 2017 as a professional tech journalist. Now, I am a Lead Editor at Notebookcheck covering news and reviews encompassing a wide gamut of the technology landscape for Indian and global audiences. When I am not hunting for the next big story or taking complex measurements for reviews, you can find me unwinding to a nice read, listening to some soulful music, or trying out a new game.