Xiaomi RedmiBook 13: New model to launch alongside the Redmi K30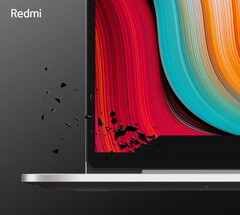 Redmi boss Lu Weibing has announced that the Xiaomi RedmiBook 13 will launch on December 10 at the Redmi K30 series showcase. Chinese retailer JD.com is even offering pre-orders for the device before Xiaomi has officially unveiled it.
Redmi GM Lu Weibing has confirmed that Xiaomi will not only be launching the 5G Redmi K30 series on December 10, but also a new 13-inch version of the RedmiBook. The inclusion of a refreshed RedmiBook brings the total devices that Xiaomi will unveil next week to four, with the company having already confirmed that it will launch a Redmi-branded smart speaker and AC2100 router too.
Unsurprisingly, Xiaomi has already posted some teasers of the RedmiBook 13 online to whet people's appetites. The company is pushing the idea of the device having a high screen-to-body ratio, proclaiming that it is a "full screen" laptop. This is our best translation of the Chinese marketing materials, anyway.
The photos, which we have included below, show that Xiaomi has borrowed heavily from the design language of recent MacBook Pros for the new RedmiBook 13. While Xiaomi has not confirmed the dimensions of the device, its marketing imagery suggests that the RedmiBook 13 will have a more compact chassis than its predecessor. Pricing and specifications remain unknown too at this stage, although Chinese retailer JD.com is already offering reservations on two SKUs.
Thanks to Zara Ali for the tip!