Xiaomi Mi 5S: Teasers point to the 27th of September as the release date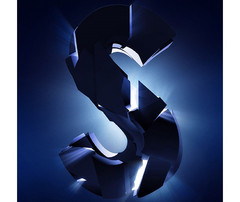 Xiaomi published a teaser this past weekend pointing to the 27th of September as the release date for its next top of the line smartphone flagship, the Mi 5S. As a pimped up successor to the popular Mi 5 it might feature ultrasonic fingerprint technology and a Snapdragon 821 processor. Plus we heard some other rumors about other Xiaomi smartphones.
One thing is for sure: On the 27th of September Xiaomi will reveal something with a big "S" in it, most likely the successor to the highly successful Mi 5 smartphone. The Mi 5S is supposed to be the first to feature Qualcomm's new ultrasonic fingerprint technology that will work even if your fingers are wet and might be hidden below the cover glass. Other than that, the Mi 5S wil most likely build upon the previous model by featuring the Snapdragon 821 processor, a quad core reaching up to 2,4 Ghz. A recently leaked AnTuTu benchmark is promising 150.000 points for the Mi 5S. Up to 6 GB of RAM and up to 256 GB of memory should be enough for even the most power hungry applications out there.
Most likely the Mi 5S will integrate a 16 megapixel camera with F/1.8 aperture, PDAF and four-axis-OIS. The battery could come with 3500 mAh of capacity and quick-charge via USB-C. Some recent rumors claim that there might even be a Plus-model with larger screen (5.7 inch) that might also be curved on its edges, similar to the Samsung Galaxy edge design. The rumor also says that since the Plus-model could be very similar to the Note 2-series, the latter was scrapped completely and won't be released anymore. According to previous rumors, the Note 2-series should have been released past week already, but there was never an official release date for it. The 27th of September should clear things up, at least the Mi 5S will most likely be released at that date.